Try before you buy
Why not try before you buy. Take a free or discounted online Arabic conversation class to test your level of fluency.
Sign up is free and once registered you can contact teachers to discuss your individual language goals before scheduling classes.
Sign up for a trial class
Free learning plan
Test your level of fluency
Try before you buy
User success stories
We know you'll love learning to speak Arabic online. Read about how we have helped our users practice and improve their Arabic through live online conversation.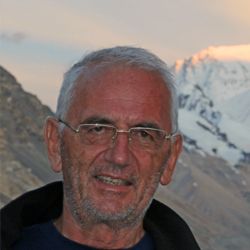 After two years of study, I felt I had reached a plateau. I came across Verbalplanet by looking for various options of interactive study. I liked the idea of being able to interact with a native Arabic speaker, and the possibility of building my own curriculum with expert advise and coaching.
Radu Titirca - Romania - Learning Arabic