Flexible online booking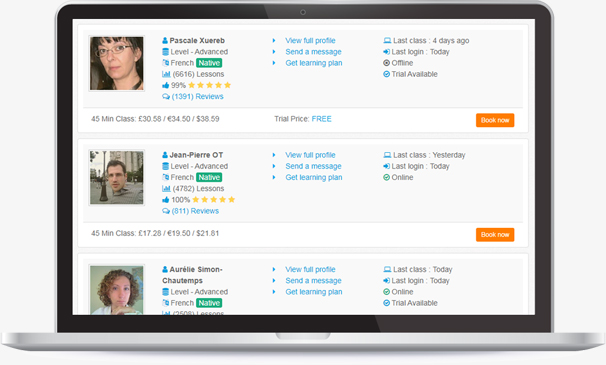 Choose from experienced Greek language teachers who are available to teach when you want to learn. Choose by availability, price, profile, feedback from previous students and much more
Access your teacher's diary and pick lesson times that suit your lifestyle. All class times are displayed in your local time regardless of where your tutor is in the world.
Join for free to get started
Students in over 100 countries use Verbalplanet to learn a new language and you can too. Once registered, you'll be able to contact teachers and ask any questions you have before booking lesson time.
We believe in great customer service and transparent feedback. Take a look at what existing users have to say about us on Trustpilot.
Customized to match your goals
Loyalty discounts to reward you as you learn
Flexibility, choice and great value for money
View ratings and reviews from other students
Expert native speaking Greek tutors