Try before you buy
Why not try before you buy. Take a free or discounted online Russian conversation class to test your level of fluency.
Sign up is free and once registered you can contact teachers to discuss your individual language goals before scheduling classes.
Sign up for a trial class
Free learning plan
Test your level of fluency
Try before you buy
User success stories
We know you'll love learning to speak Russian online. Read about how we have helped our users practice and improve their Russian through live online conversation.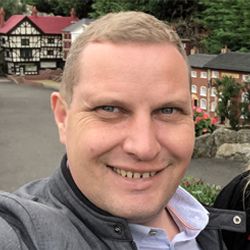 By being able to define my learning requirements and objectives, choose my own tutor and book lessons that fit around my busy work schedule, Verbalplanet has enabled me to pursue my life long ambition of learning Russian in a fun, effective and rewarding way.
David Askill - United Kingdom - Learning Russian