Try before you buy
Why not try before you buy. Take a free or discounted online Greek conversation class to test your level of fluency.
Sign up is free and once registered you can contact teachers to discuss your individual language goals before scheduling classes.
Sign up for a trial class
Free learning plan
Test your level of fluency
Try before you buy
User success stories
We know you'll love learning to speak Greek online. Read about how we have helped our users practice and improve their Greek through live online conversation.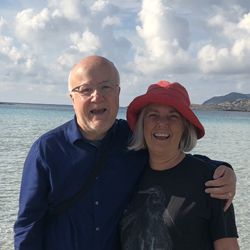 The weekly one-on-one lessons with Thanasis have been invaluable. Among other things, they have enabled me to train my ear to the sounds of Greek and to the way common thoughts are expressed. Verbalplanet has proved to be a practical, affordable way to learn Modern Greek.
Mike Weber - United States - Learning Greek